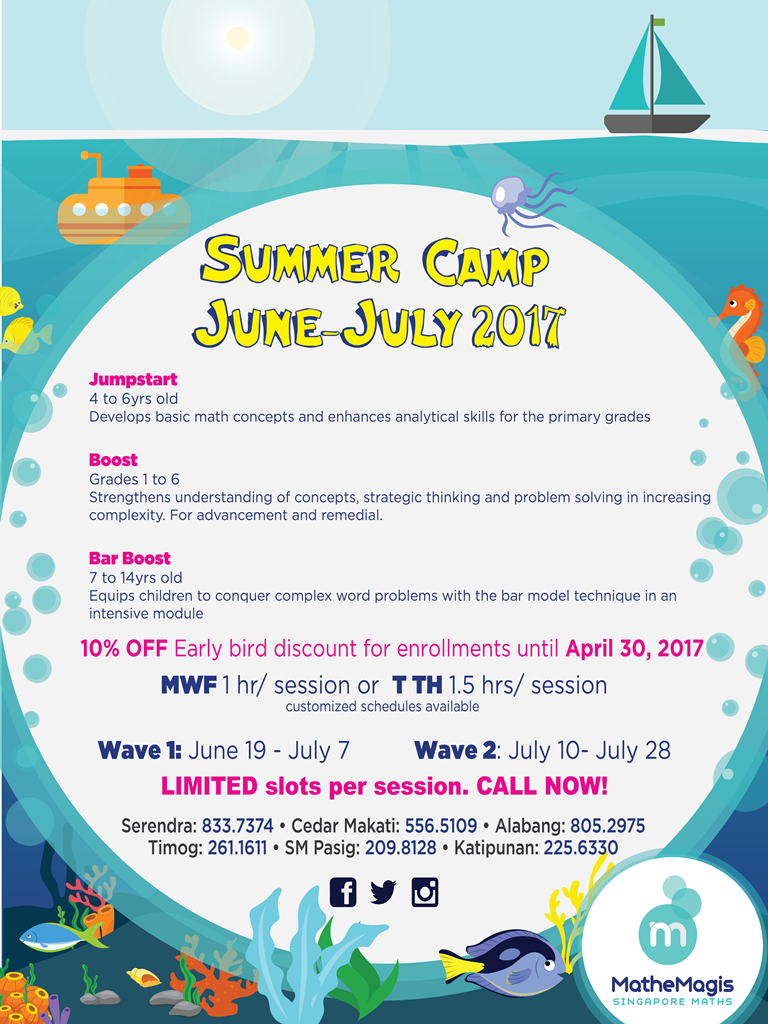 The MatheMagis Summer Camp for June – July schedule is here!
Still looking for an academic activity that would fit your child's schedule this summer? MatheMagis Singapore Maths offers a programs for both advancement and remedial skill-building of Singapore Math. *Enroll with us today and help increase your children's productive learning time while on break.
JUMPSTART is for 4 to 6 yrs old . This program develops basic Math concepts and enhances analytical skills for the primary grades
BOOST is for Grades 1 to 6. This program strengthens understanding of concepts, strategic thinking and problem solving in increasing complexity
BAR BOOST is for 7 to 14 yrs old. This equips children to conquer complex word problems with the bar model technique in an intensive module
Available in all six (6) branches!
*10% OFF Early Bird discount for enrollments made until April 30, 2017
Schedule your child's FREE diagnostic assessment now. Limited slots per session. Click HERE to reserve your slot now.