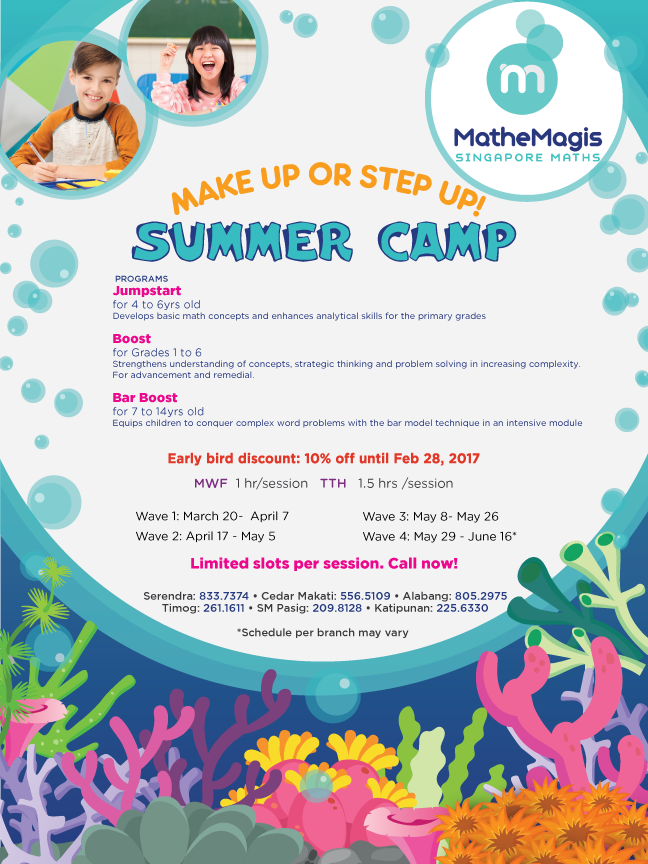 Make Up or Step Up Summer Camp!
Help your child build Maths skills this summer with MatheMagis Singapore Maths!
We offer Singapore Maths enrichment programs for ages 4 up to 14.
JUMPSTART is for 4 to 6 yrs old . This program develops basic math concepts and enhances analytical skills for the primary grades
BOOST is for Grades 1 to 6. This program strengthens understanding of concepts, strategic thinking and problem solving in increasing complexity
VISUAL THINKING is for 7 to 14 yrs old. This equips children to conquer complex word problems with the bar model technique in an intensive module
Visit our centers for the FREE diagnostic asessment to determine your child's skill level strengths and challenging topics.
The program fee is P4,500* plus  P500 one-time registration fee. *10% OFF Early bird discount is for enrollments made from today until Feb. 28, 2017 
MWF 1 hr/ session every hour
T TH 1.5 hrs/ session every 1.5 hour
Wave 1:  March 20 – April 7
Wave 2: April 17 – May 5
Wave 3: May 8 – May 26
Wave 4: May 9 – June 16**
Schedule per branch may vary
**Limited slots per session. Call our centers to reserve your slot.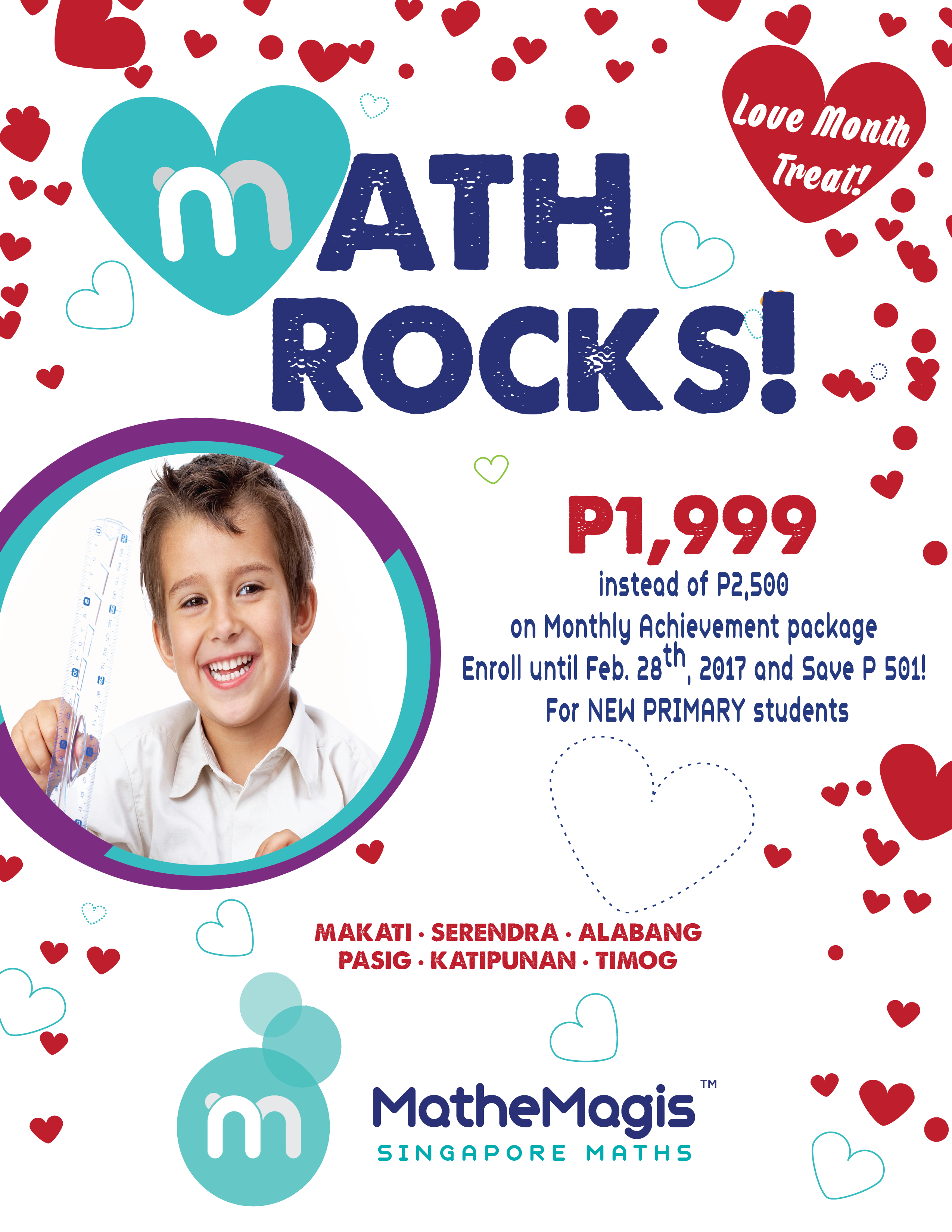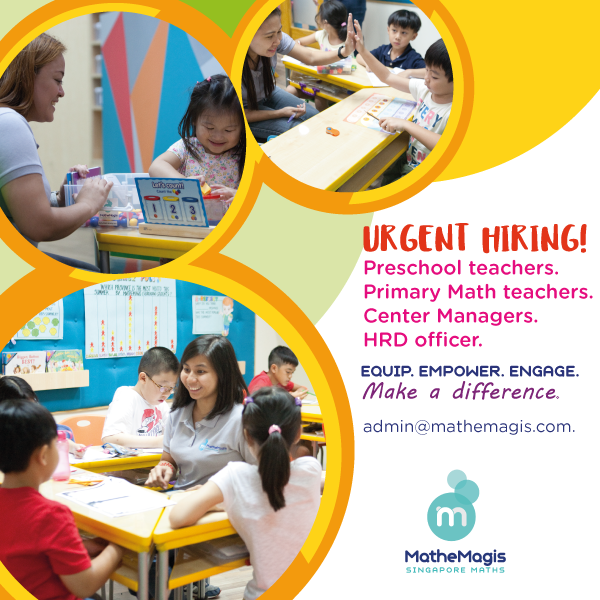 Join our growing team! URGENT HIRING!
If you or anyone you know are interested, please let them know about this opportunity!
E-mail your CVs to admin@mathemagis.com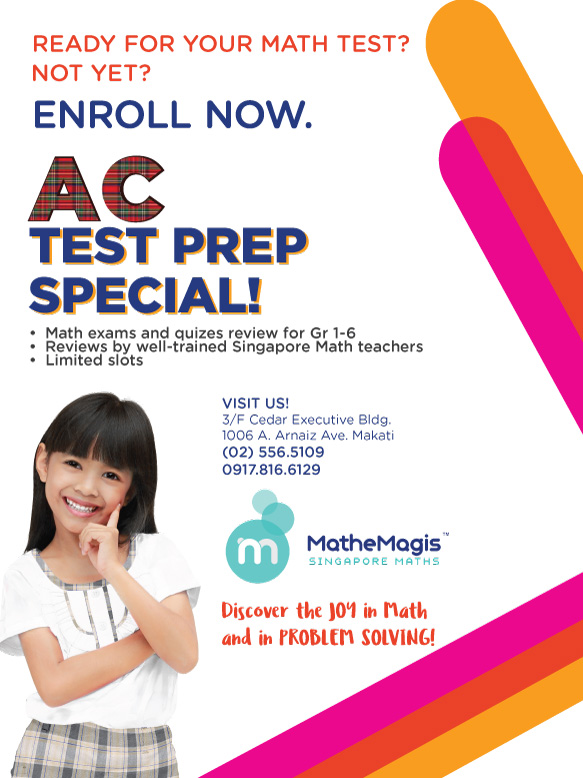 Ready for your Math test?
Not yet?
Enroll in our MatheMagis AC Test Prep Special and review for your upcoming Math exams and quizzes.
Package is open to Gr 1-6 at our Makati branch only
Reserve your slot today! Visit us at
3/F Cedar Executive Bldg. 1006 A. Arnaiz Ave. Makati City
Or call 556 5109 | 0917 816 6129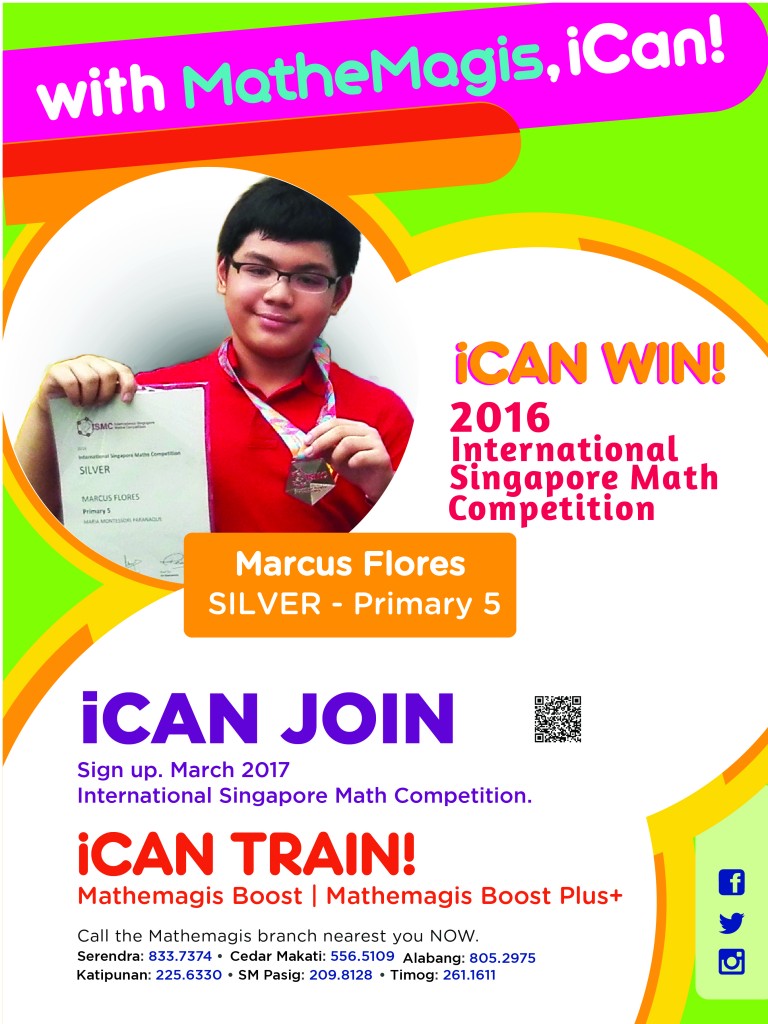 Are you geared up for the International Singapore Maths Competition 2017?
Visit the MatheMagis branch near you and Sign up to our MatheMagis BOOST or MatheMagis BOOST PLUS+ TODAY. Scan the code or click here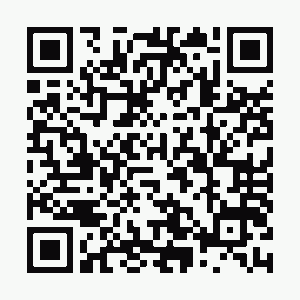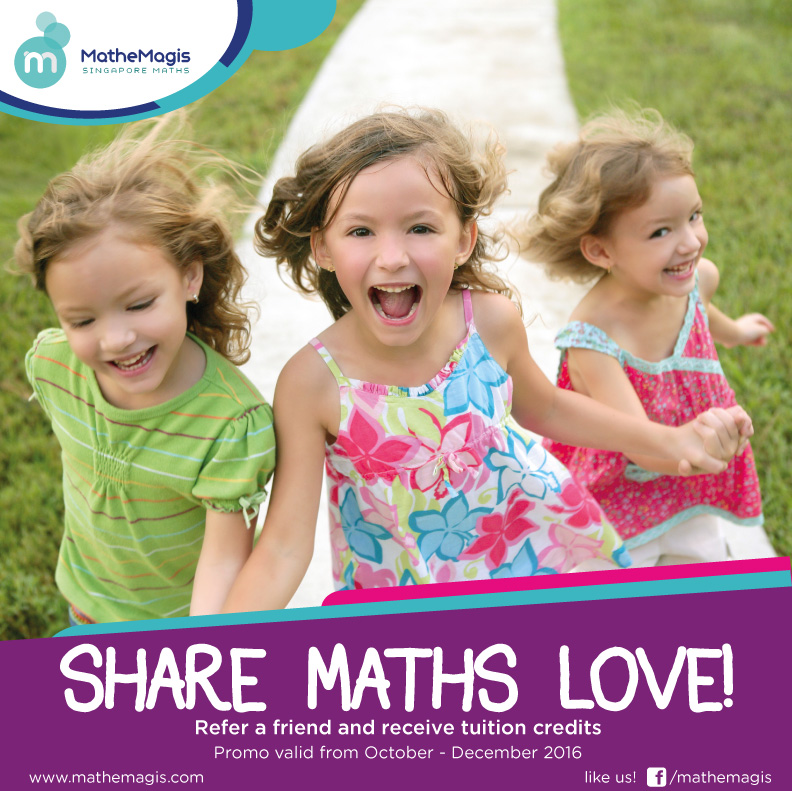 We would love to see your family and friends discover the joys of Math with you!
SHARE MATHS LOVE through MatheMagis and avail of 10% tuition credits when you refer a friend to our MAKATI, SERENDRA and, ALABANG branches!
Visit the branch near you and inquire about this Promo!
Valid from OCT-DEC 2016 only Open to new enrollees and current students. Valid in conjunction with other promotions, discounts or vouchers.  
Makati
Unit 26 3/F Cedar Executive Bldg.  1006 Arnaiz Ave. Makati  556-51-09 0917-816-6129  
Serendra
2/F Serendra Bonifacio High Street BGC, Taguig 833-73-74 0917-835-8126  
Alabang 
3/F Madrigal Ave. Expansion Bldg., Alabang Town Center. 805-29-75 0917-802-2720