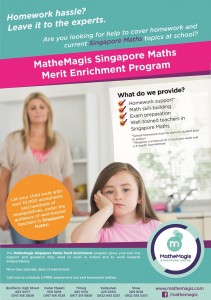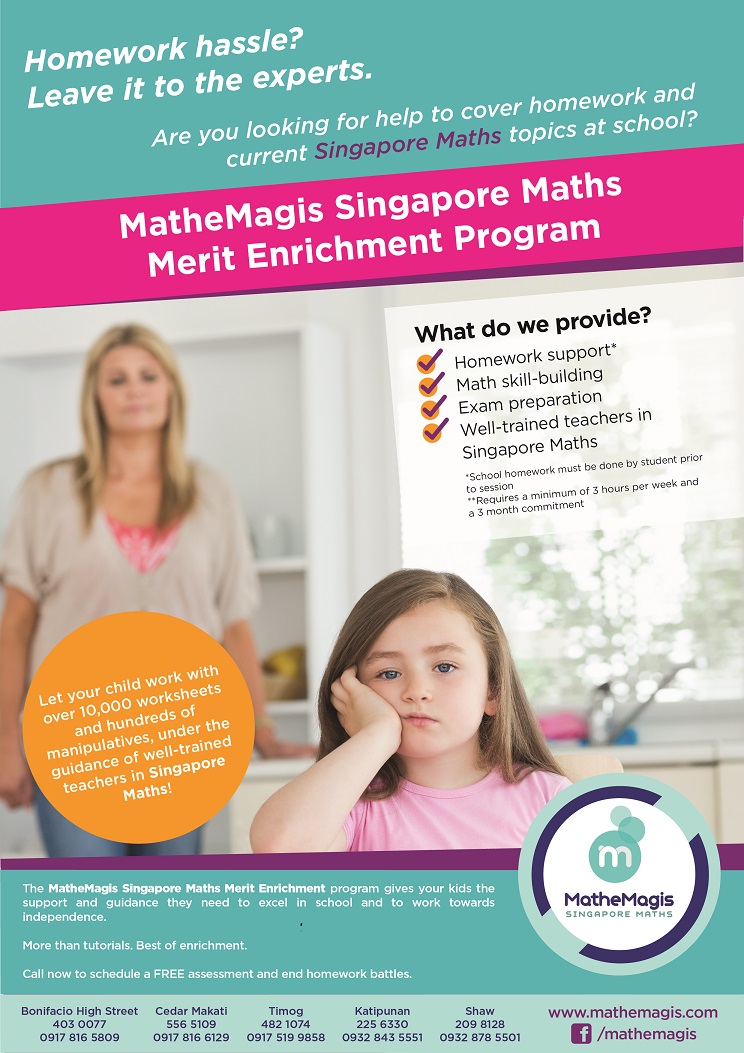 Mathemagis introduces the Merit program for students using Singapore Math in school for grades 1 to 8.
This program ensures your child's success this school year with –
Homework help. A well-trained Singapore Math teacher supervises the student with their homework.
Concept Bridging & Skill building. Expert teachers and a database of more than 10,000 worksheets plus manipulatives help students learn current and previous concepts and topics from school, paving the way for mastery of future topics.
Quizzes and Exam review. Structured learning prepares students for weekly quizzes and quarterly exams.
Focus on developing problem-solving skills using the bar-model approach.  With an extensive collection of problems, your child will surely develop their confidence and skill in word problem solving.
Expert teachers who are knowledgeable on the Singapore Math curriculm and approach.
What are you waiting for?  End homework battles now – call our center nearest you for a free assessment and start the school year right!