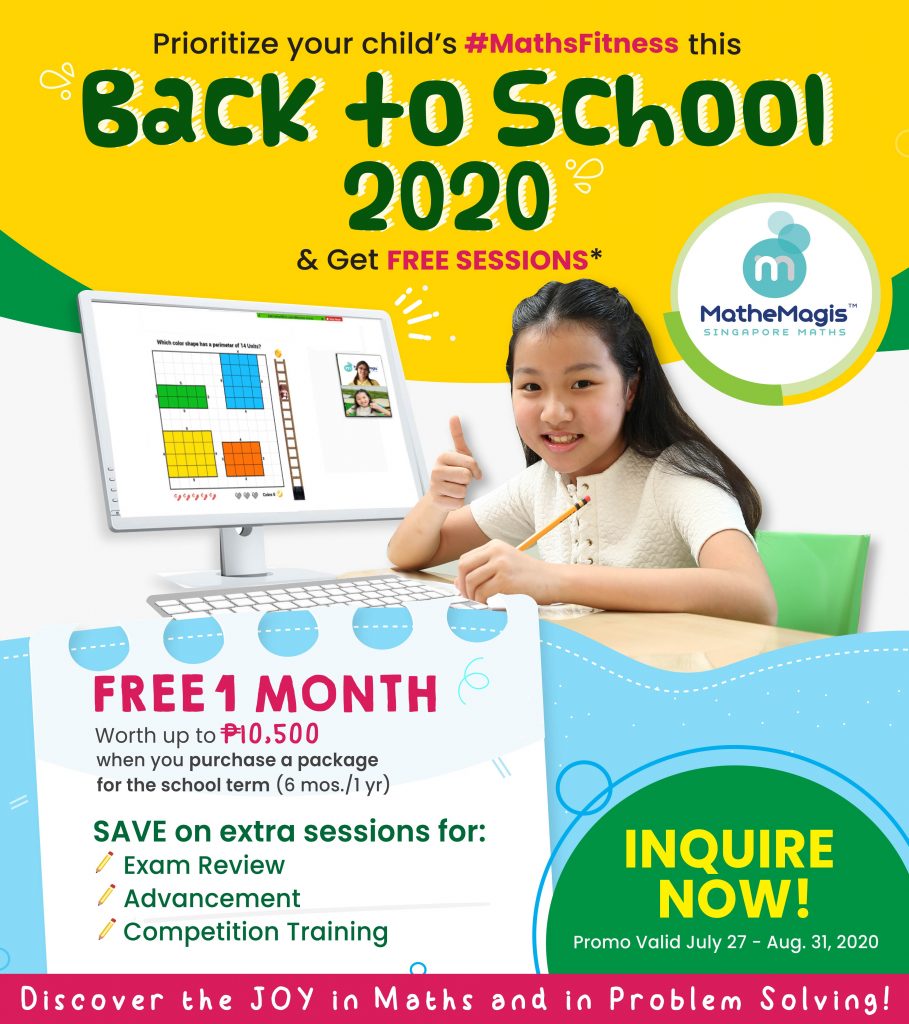 Ensure your child is PREPARED to go #BACKtoSCHOOL?this 2020 ? with any of the following:
a FREE ASSESSMENT,
REFRESHER sessions
a HEADSTART on the topics this school year
BENEFICIAL for students in Singapore and Non-Singapore Maths Schools, as well as, for #HOMESCHOOLED students! ??
Let us know how we can help you this school year with your child's #Maths goals and challenges. ??